ABOUT 
Designed for individuals nearing the end of their lives and for those who have lost loved ones,  
The Legacy Song Project is an invitation to honour, reflect on, and preserve the memory of a loved one in song. 
No musical experience is needed to participate.  
It starts with a conversation and your stories become the foundation for the song that is created.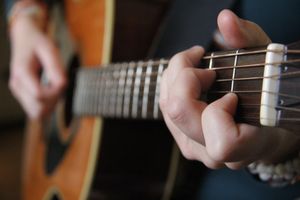 HOW IT WORKS
It begins with a 1 to 3 hour recorded interview
(available in-person and online). Times vary depending on number of participants and/or the amount of content shared. Please set aside the time needed for this interview. As the interviews involve emotional material, it is recommended that you leave some time following the interview to rest, reflect, or sit with any emotions that may come up for you. Sarah uses PIPEDA (Canada's Personal Information Protection and Electronic Documents Act) compliant software Zoom Pro.
Sarah uses the content from the conversation to write and record a personalized song within a 2 week period, depending on urgency. Each song typically takes 30 - 40 hours to complete, from the time of interview to putting the song into the clients' hands. 
The client and family receive framed lyrics with a USB containing the interview, the song (music only version), as well as a version with vocal clips from the interview. For online clients, the song, interview, and lyrics will be sent electronically using WeTransfer.
With the clients permission the song is shared in live and recorded settings to raise awareness about The Legacy Song Project.
Identities are kept confidential (unless otherwise specified).
Please note - I am not a counselling therapist. I am here to listen to your stories and create a song that honours that memory of your legacy or that of your loved one. If you are seeking professional therapy, click here to be connected to the Canadian-wide database of mental health professionals.
PRICING
In order to make this service as accessible as possible, pricing is offered on a sliding scale.
Payment plans are also available upon booking.
Please contact me directly to discuss your options at bluecedarmusictherapy@gmail.com.


LOOKING FOR WAYS TO SUPPORT?
The Legacy Song Project is now on Patreon!
This monthly membership gives you access to the behind-the-scenes workings of creating Legacy Songs, including exclusive interview segments from past participants.
Your contributions and support are appreciated.
Video: Process | Interview Samples | Created Songs